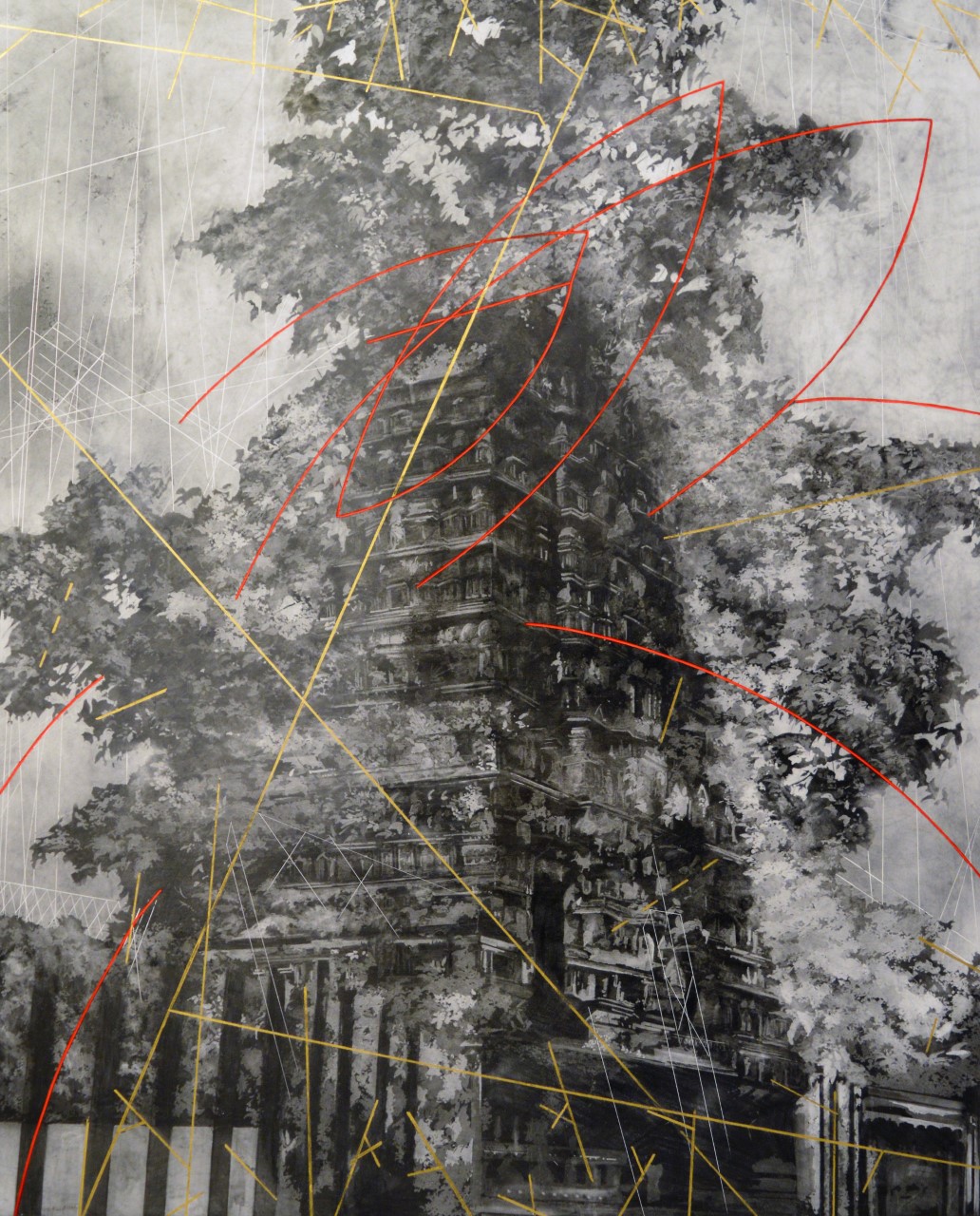 Departure
59cm x 70cm
2018
Graphite drawing, enamel paint and 23.5ct gold leaf on aluminium panel.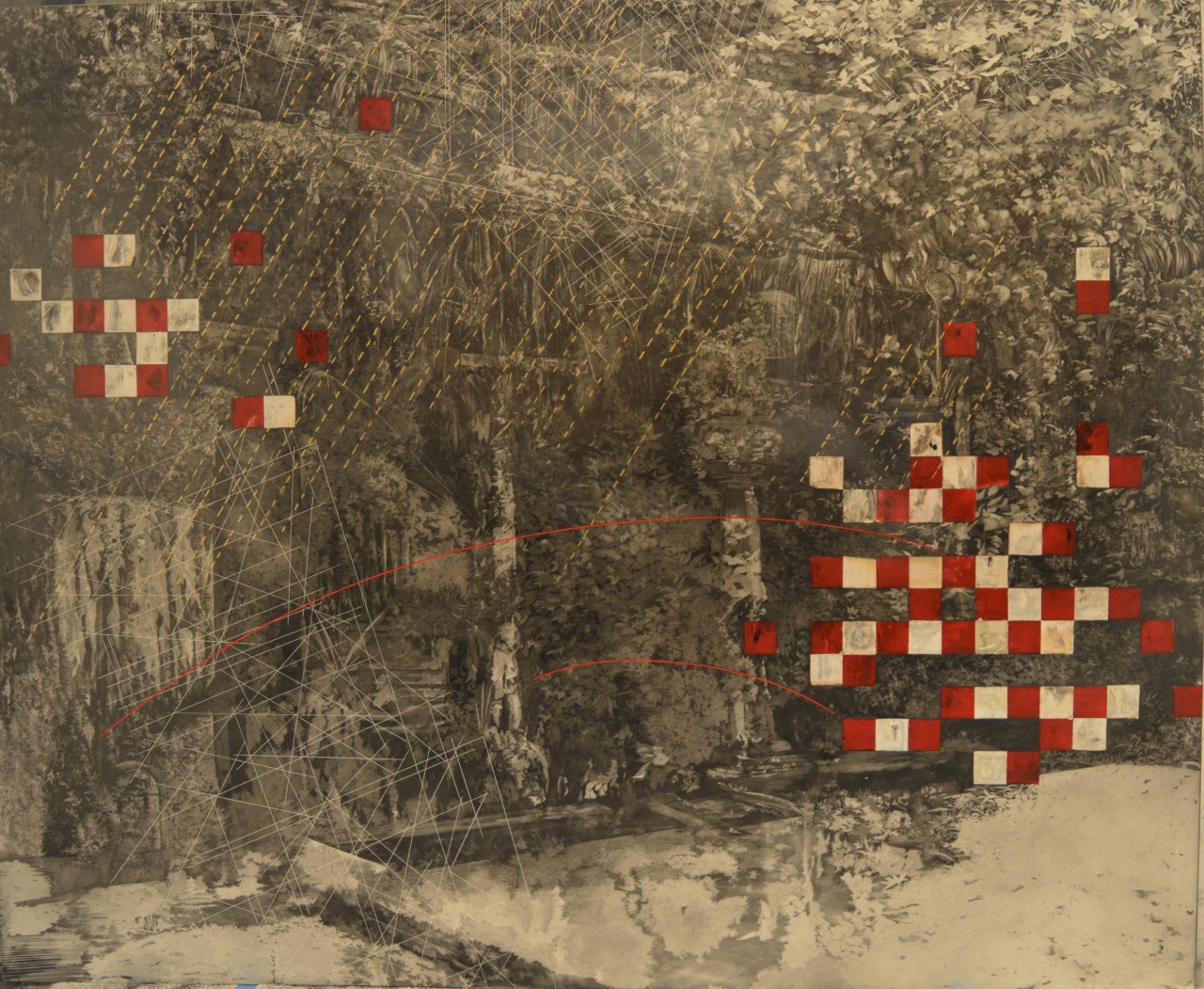 Terminus
150cm x 125cm
2018
Graphite drawing, enamel paint, acrylic paint and 23.5ct gold leaf on aluminium panel.
Societies may view history as the chronicle of progress toward an improved state, with the need to defend the validity of progress and argue against other fundamentally different understandings of the course of history.
My practice explores themes of globalization, emigration, and destruction of tradition – intentionally or otherwise – through development and modernisation.
Commercial flight paths, which are also migratory routes are inscribed into the surface of detailed graphite drawings. These 'paintings' are maps that pick out the routes of contemporary Tamil culture. Originally maps were intuitive and symbolic rather than cartographic: they were drawings that expressed an idea of place rather than a definition of space. There is a conceptual continuity in the work between the idea of drawing and the concept of making one's mark, of recording and inscribing one's subjectivity. They may also be seen as lines that threaten to turn the surety of national identity into the shifting, nomadic identity of transnational cultures.
The pieces oscillate between drawing and painting. Drawing is the moment, the present with reference to past histories and painting is the revisiting of the moment, together creating an anticipated future.