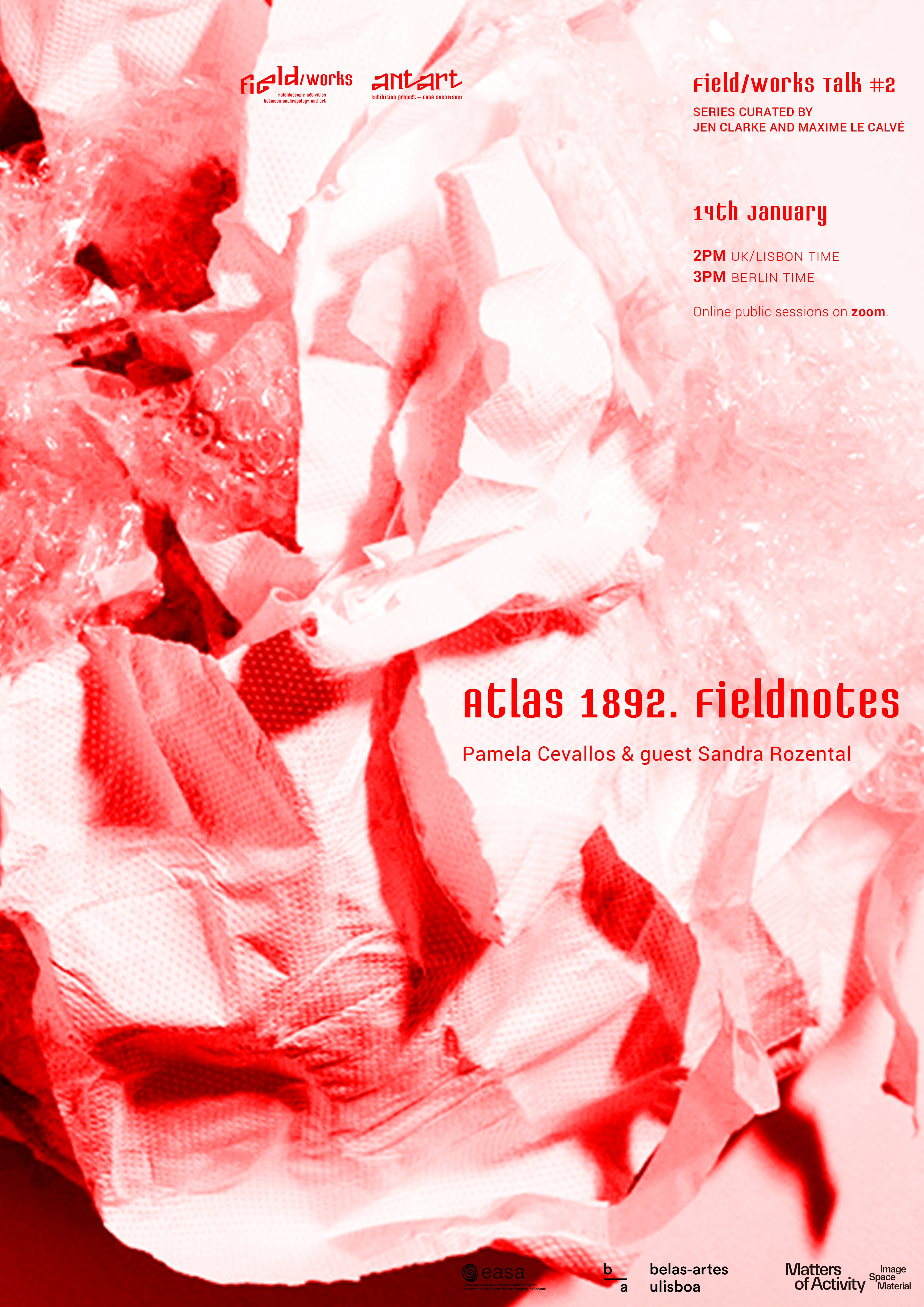 Atlas 1892. Fieldnotes

In this talk, Pamela Cevallos and Sandra Rozental will discuss their projects on replication and heritage in Ecuador and Mexico, and the dialogues between art and anthropology. Pamela will present the context of "Atlas 1892. Fieldnotes", a project featured in the Field/works exhibition, which is part of her research as an artist and anthropologist in the community of La Pila (Manabí, Ecuador) on collecting practices, looting and production of crafts based on pre-Hispanic archaeological objects. She is interested in the hermeneutical and political potential of replication as a strategy that destabilizes originality and expands the idea of authenticity.
During this conversation, Sandra will present her work based on ethnographic research in San Miguel Coatlinchan, the source community of one of ancient Mexico´s most emblematic monuments that was forcefully taken to the National Anthropology Museum in Mexico City over five decades ago. Through this case study, she explores the relationship between patrimony and replication — often thought about as resulting from opposite and irreconcilable forces — to show how they work in tandem in Latin American contexts. She will also discuss her current projects that are located at the crossroads between art, visual culture, and anthropology.
Pamela Cevallos is an artist, anthropologist, and professor at the Pontifical Catholic University of Ecuador. Her work explores the social life of things, the practices of collecting and exhibition and the uses of the archive. She has developed projects related to the history of national museums in Ecuador and the process of heritage making during the twentieth century. Her current PhD research focuses on the appropriations and uses of the pre-Hispanic through reproduction strategies.
Sandra Rozental is an anthropologist and an Associate Professor in the Humanities and Social Sciences at the Universidad Autonoma Metropolitana in Mexico City. Her work focuses on the social worlds created by and around patrimony, namely pre-Hispanic material culture in contemporary Mexico. She has collaborated with various artists and curated exhibitions on issues related to patrimony, museums, politics of display, collections and replicas, and co-directed the feature documentary film The Absent Stone (2013).